Our Executive Leadership TEAM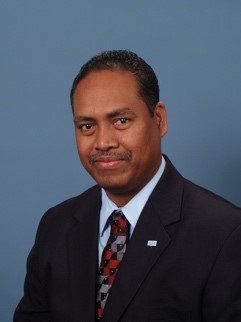 David J. Debelbot
Vice President Operations & Clinical Clean Technical Advisor
"Hotels are like an ecosystem with multiple environments. It is my kuleana and honor to maintain and protect each client's ecosystem." David was born and raised in Koror, Palau and came to Hawai'i to study at Hawai'i Pacific College. David has spent 21 years in the hospitality housekeeping industry where he assumed leadership roles in the IEHA, ISSA, and other industry associations over the course of his career. He has earned certifications from the CEH, IICRC, ISSA, and the Disney Institute Leadership Certificate. His experience also extends to key roles in the HLTA Housekeeping Council, Ho'okipa Workforce Academy, and the Professional Cleaning Institute of Hawaii.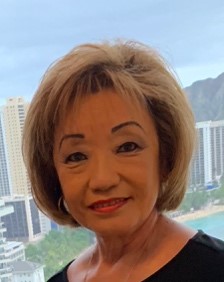 Cynthia Tanaka
Human Resources Executive
"It's important to earn the respect of everyone you meet, and to treat people the way you would want them to treat you." Cynthia grew up in Lihue, Kauai and later moved with her family to Honolulu. It was here that she would marry and raise her children. Today, she also has grandchildren as part of what has become a large family. As human resources professional, Cynthia works to bring out the best in people and finds inspiration in her grandparents, who worked in the pineapple fields to provide for their 12 children. These life experiences now inform what she views as her responsibility to cultivate, inspire and retain talent for TCH. With more than 20 years of experience in HR, Cynthia is an expert in labor and employee relations, safety, benefit administration, compensation, and recruitment.
Gayle Fumie Kmett
Accounting Executive
"To quote Maya Angelou, 'My mission in life is not merely to survive, but to thrive and to do so with some passion, some humor, and some style." Gayle was born and raised on Oahu, graduated from Kaiser High School, and holds an AA degree in accounting from Leeward Community College. When she joined TCH in 2017, Gayle brought more than 20 years of accounting experience working in retail and other service industry businesses. She also brought her ability to bring life to numbers and numbers to life, which she enjoys doing. At TCH she manages all accounting operations, including AR, AP, and PL financial statements, and oversees the company's internal controls.